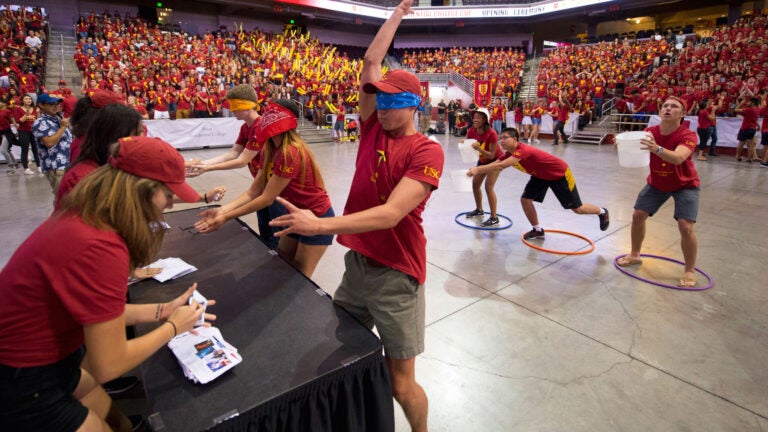 Year in review: At a place like USC, someone's always making headlines
USC 2016 | Fifth in a nine-part series running through Dec. 31
In a year full of headlines, USC had its share. From a front-and-center place amid the presidential discussion to recognition of the university's academic ascent, along with a focus on community service — and a dash of fun added to dorm life, here are some ways Trojans made the news in 2016.
---
USC ranks No. 15 among U.S. colleges and universities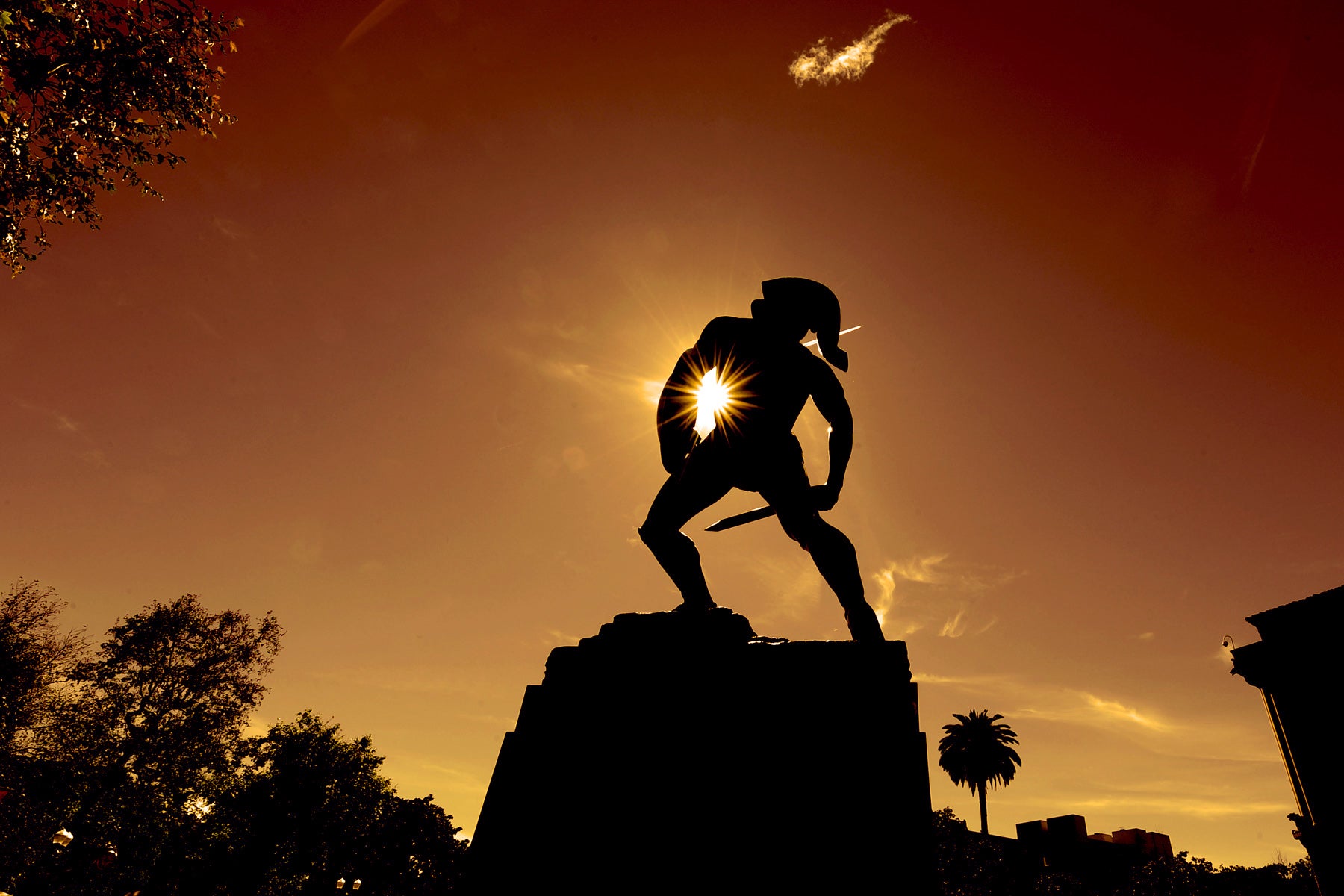 In a comprehensive ranking, The Wall Street Journal and Times Higher Education ranked USC 15th — its highest placement in major higher education rankings — among more than 1,000 U.S. public and private colleges and universities. Other than USC, Caltech and Stanford University, no other California institution ranks among the top 25. Of 150 universities surveyed in the western U.S., USC ranks No. 3. The new ranking uses a set of comprehensive metrics to determine whether a college offers students sufficient resources to succeed, whether students feel challenged and engaged, whether the student body is diverse and international, and whether graduates succeed by paying off their loans and are able to find satisfying, high-paying jobs.
---
'Outlier' poll rings true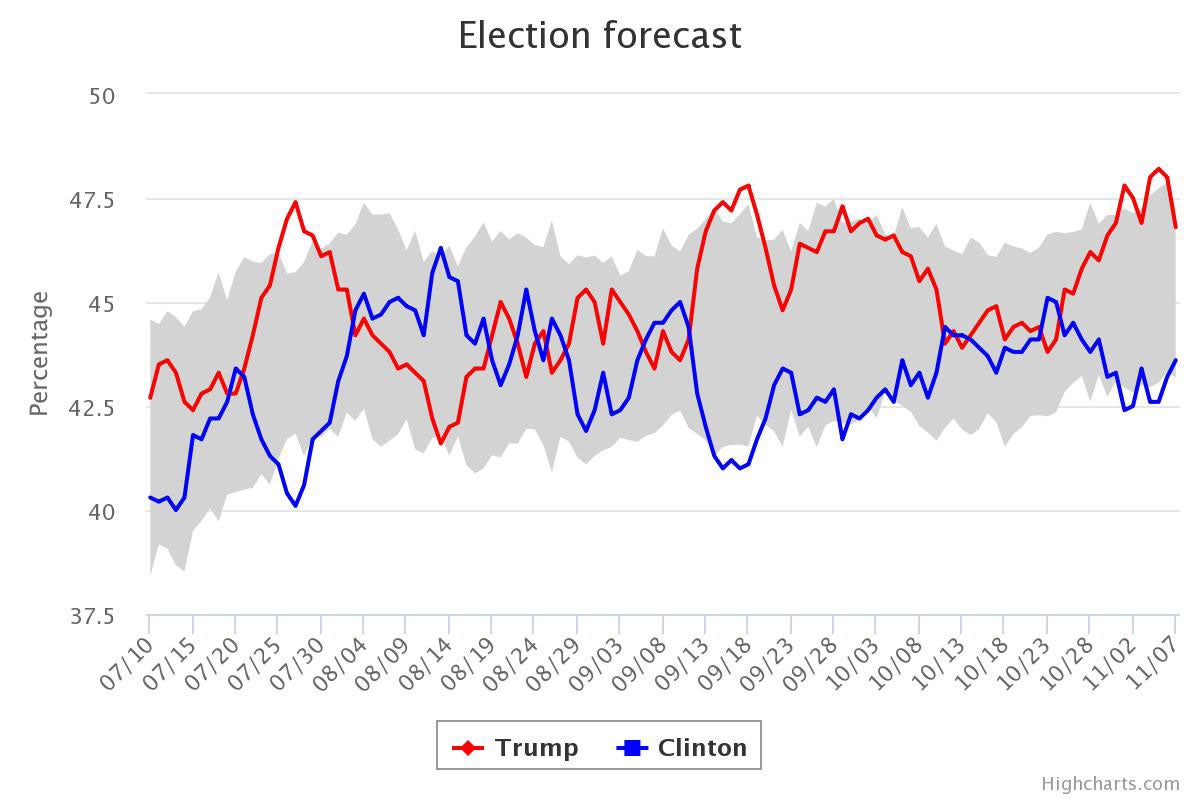 Donald Trump's win in the presidential election came as a surprise to many observers and pollsters, but not the folks behind USC Dornsife/Los Angeles Times Daybreak Poll. The poll, led by USC's Arie Kapteyn and Jill Darling, reported positive numbers for Trump throughout much of the campaign and came under scrutiny for its unconventional methodology. But, as Times reporter David Lauter noted the morning after the election: "The poll told us in August, for example, that Trump's chance of winning depended on mobilizing white voters who had sat out the 2012 election — something that he clearly has succeeded in doing in several key states." Kapteyn and Darling said they will continue to examine the results of the poll — "our experiment" ­— and determine what worked well and what did not.
---
In memoriam: Steven B. Sample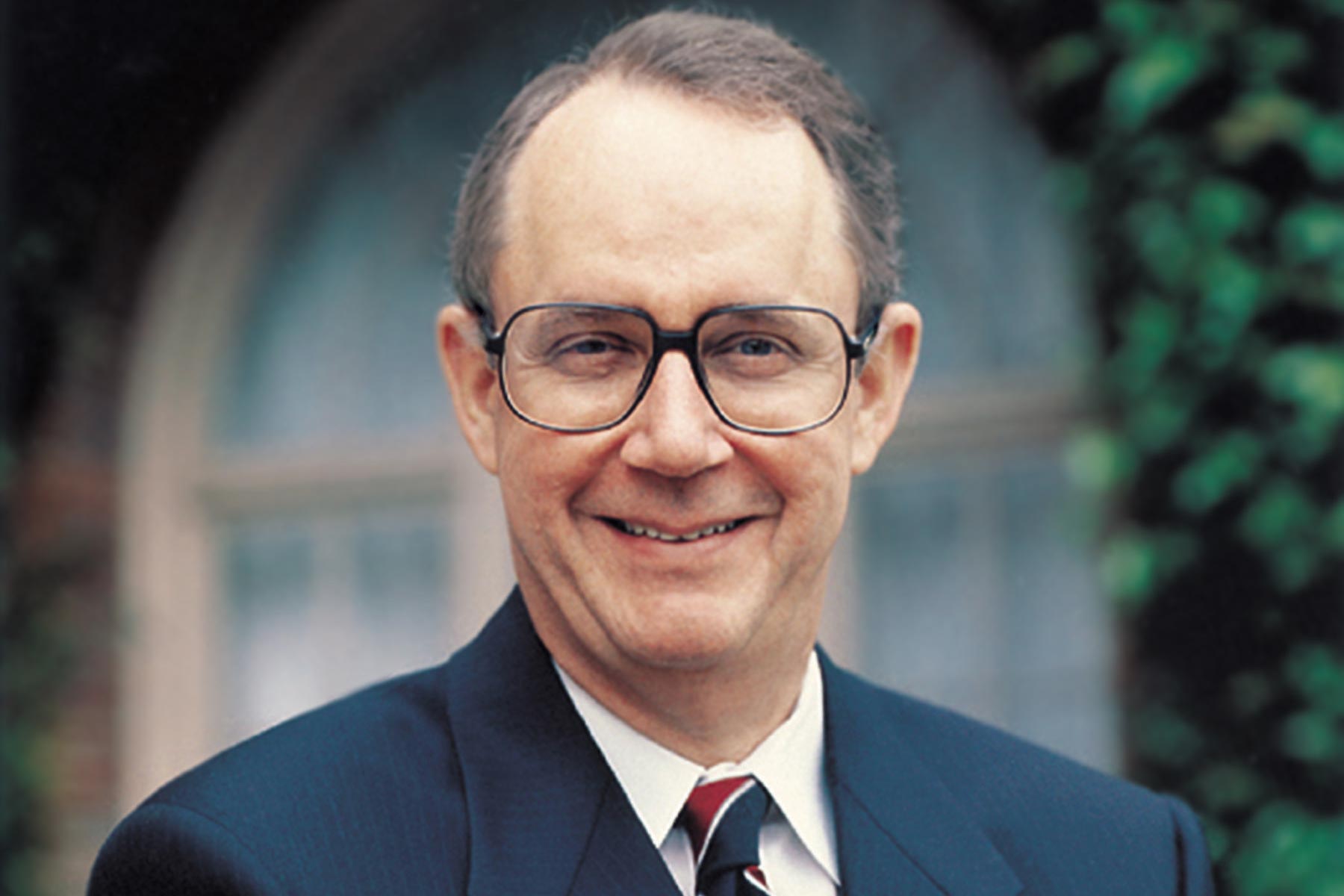 USC said a final farewell to Steven B. Sample, the university's 10th president, who died March 29. Sample led USC from 1991 to 2010, a period in which the university ascended the national academic ranks. USC became a highly selective undergraduate university, recruited many nationally prominent faculty, created a global presence, completed what was at the time the largest fundraising campaign ever in higher education and built partnerships in the communities surrounding USC's campuses. "Steven B. Sample has left a lasting legacy," USC President C. L. Max Nikias said. "He touched and changed all our lives for the better."
---
Homelessness emerges as a key USC focus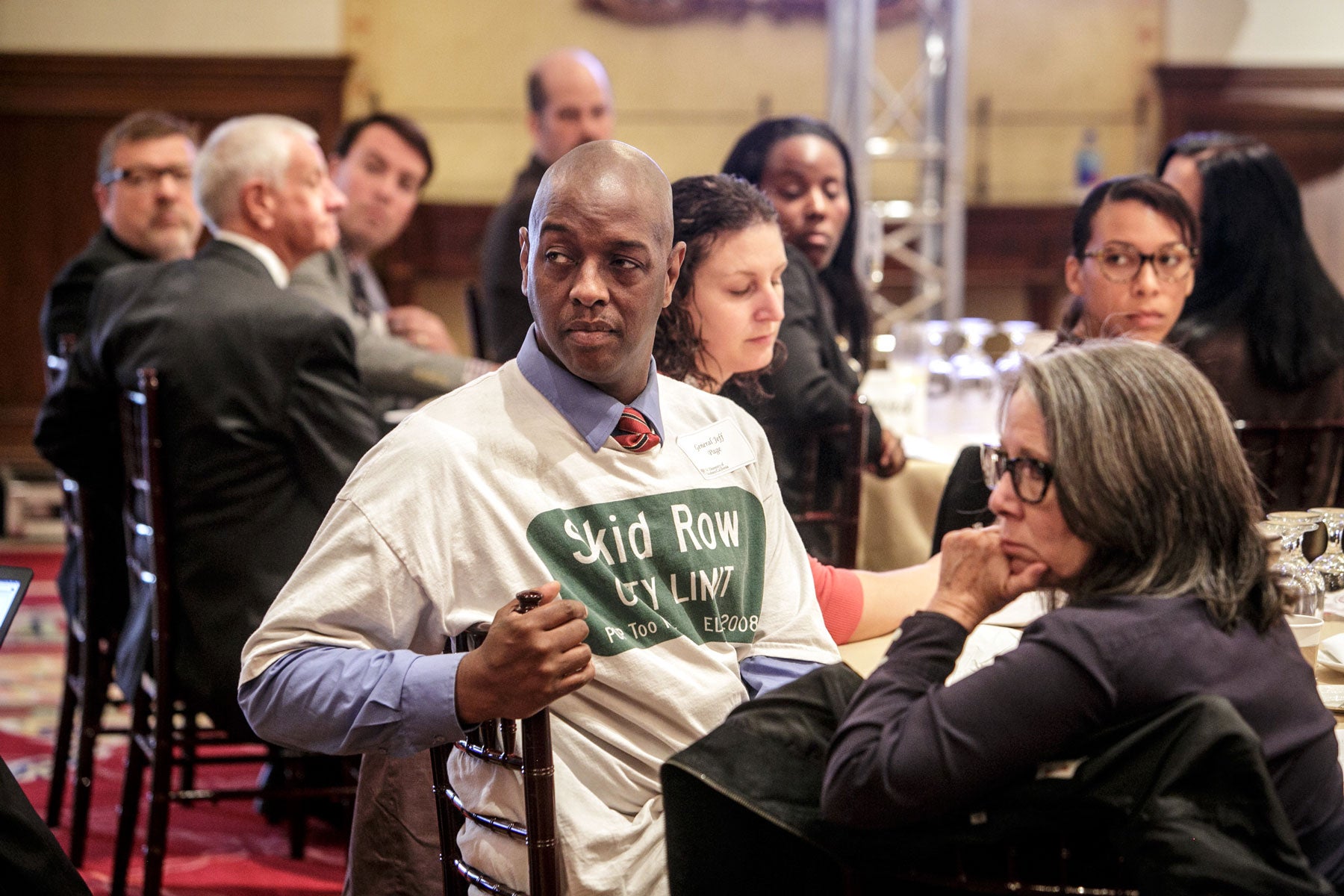 With a high-profile April summit including leaders from the public, private and nonprofit sectors, USC launched a sustained, collaborative effort to end homelessness in Los Angeles and serve as a model for other communities. "We want our city and our county to lead by example," USC President C. L. Max Nikias said. "Almost all great megacities around the world face problems of homelessness today. The challenges are so deep that they can only be addressed by common, concerted leadership of the great institutions of learning, local governments, private philanthropy and business. We have a moral imperative to help those in our community who are struggling just to survive." The effort builds upon long-standing work by faculty, students and staff across the university, particularly the USC Suzanne Dworak-Peck School of Social Work.
---
Residential colleges get into the competitive spirit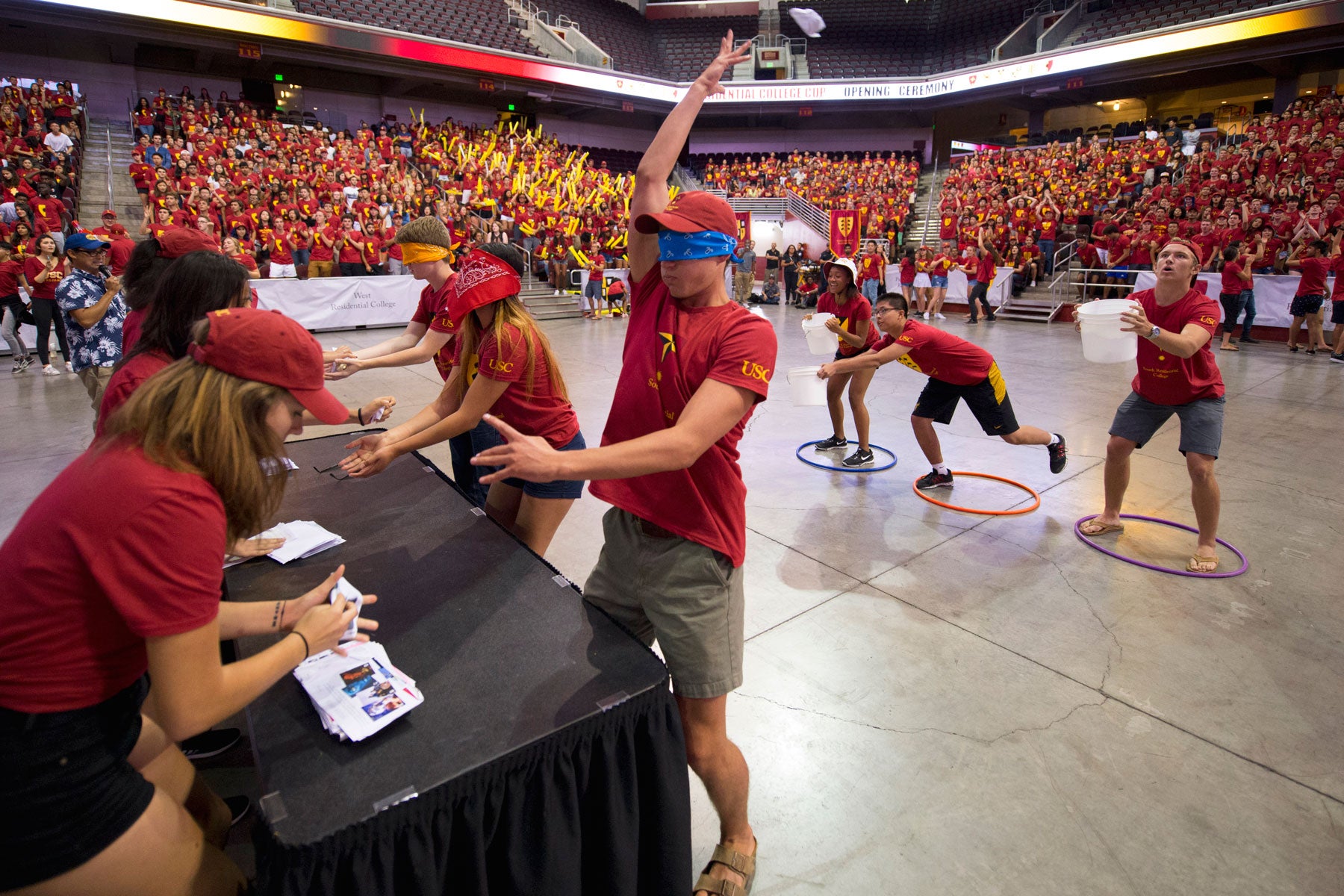 Students living in USC's residential colleges wore T-shirts and hats emblazoned with their new residential college crests for the kickoff of the university's first-ever Residential College Cup. The cup, along with new branding and programming, is part of USC's push to reinvent the residential college experience in advance of USC Village's debut in August. The winner of the cup competition, in which students in six colleges will compete for a trophy, will be announced at the end of the school year.
---
Lynn Swann returns home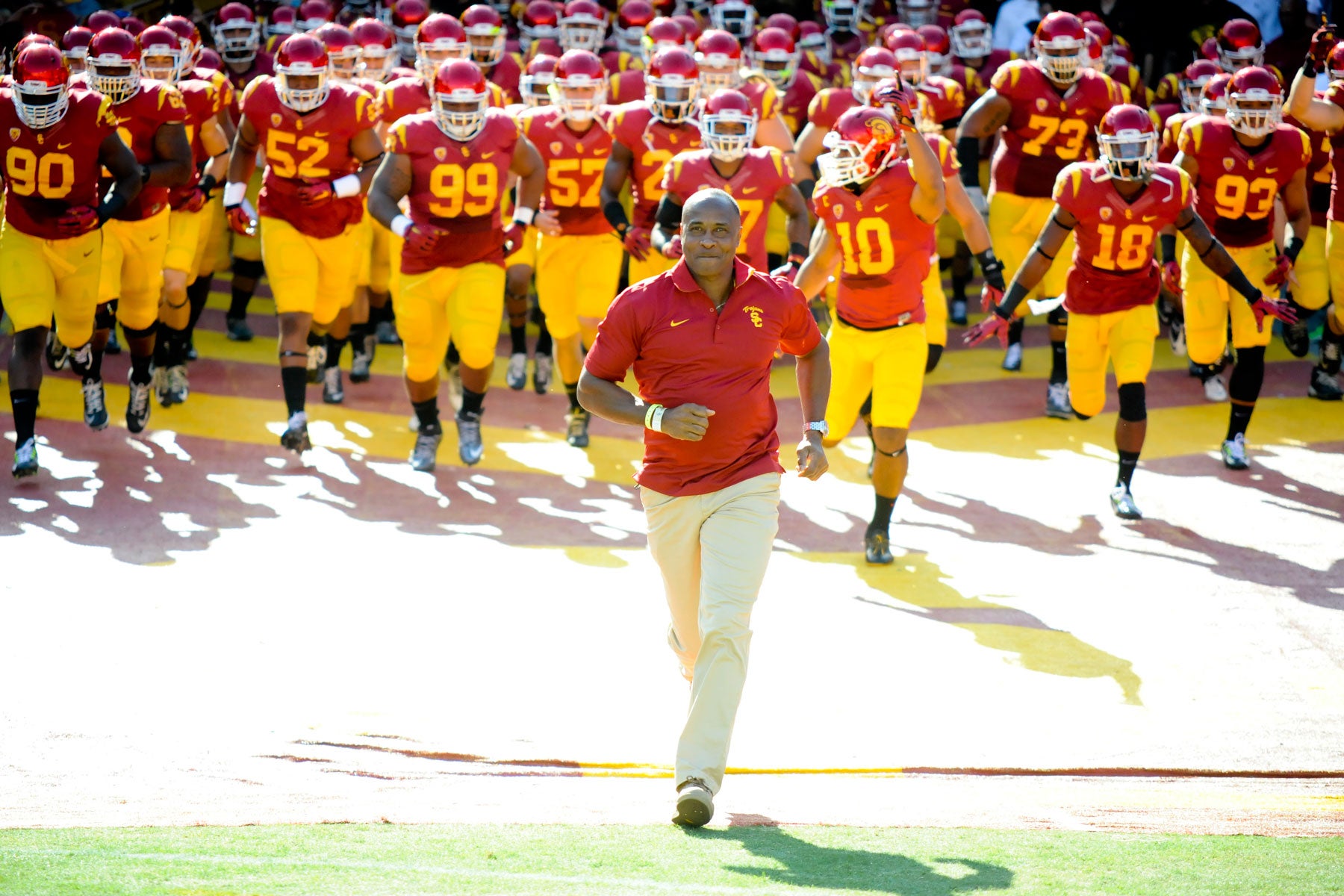 Lynn Swann — a legend in Trojan and NFL football as well as a highly regarded broadcaster and businessman — returned to his alma mater July 1 as athletic director. "USC opened doors for me," Swann said. "I learned about myself, and my education created a pathway to go forward. I was always looking toward preparing for that career beyond football." Swann earned his bachelor's degree in public relations from the USC Annenberg School for Communication and Journalism, while excelling on the football field, playing on two Rose Bowl teams and a National Championship team in 1972. He was team captain, most valuable player and an All-American in 1973; his collegiate success led to a storied career in professional football.
---
Acceptance rate hits all-time low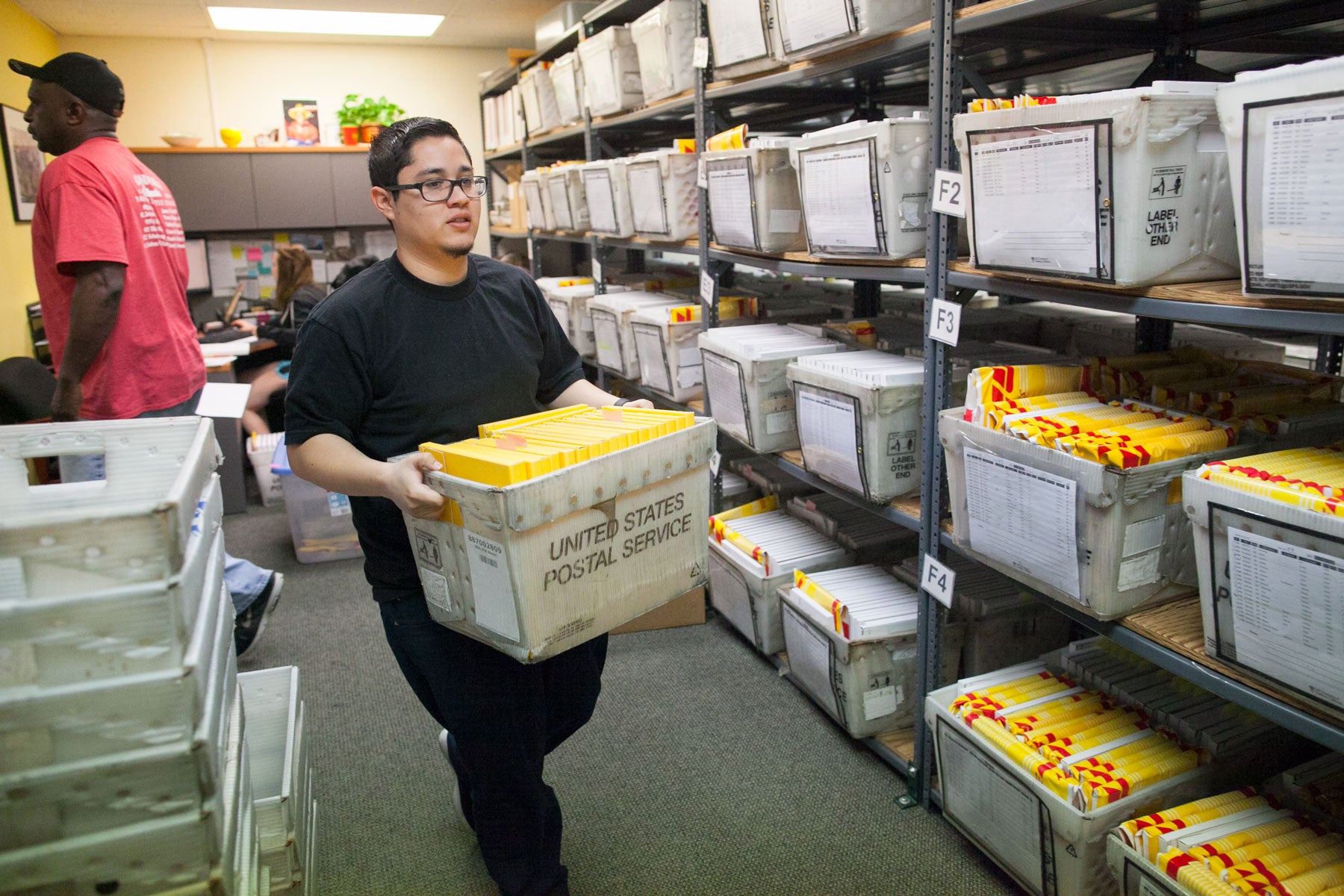 USC's academic reputation is paying off, with this year's applicant pool reaching nearly 55,000. The 2016 admission rate of 16.5 percent is the lowest in university history, and those accepted are the cream of the crop: Thirty-one percent have a 4.0 GPA, and more than 41 percent scored in the 99th percentile on standardized tests. They're a diverse group, too: One in eight (13 percent) represent the first generation in their families to attend college; 23 percent are of diverse ethnic and racial backgrounds; and the students hail from all 50 states and 75 countries. "The students invited to join our Trojan Family have outstanding records of academic success, leadership, creativity and grit," said Timothy Brunold, USC's dean of admission. "With their ambition, curiosity and diverse viewpoints, they have what it takes to tackle the world's wicked, intractable problems and become tomorrow's innovators and visionaries."