Through photojournalism, young women document injustices and reasons for hope in L.A.
Partly funded by a grant from the USC Good Neighbors Campaign, the Digital Promotoras program helps students tell the local stories that matter to them.
In line with the old saying "a picture is worth a thousand words," the Las Fotos Project and its Digital Promotoras program are helping young women in Boyle Heights and South Los Angeles find more than a thousand words and enhance their storytelling through photojournalism.
Digital Promotoras — or Digital Advocates — helps students identify social issues within their local community.
"The program started in 2014 as part of a youth collaborative in the community," said Lucia Torres, executive director for the Las Fotos Project. "The students we work with are interested in telling their stories, especially when it comes to health-related issues."
The Las Fotos Project enrolls 75 students between the ages of 13 and 18, with 24 students assigned as Digital Promotoras. The grassroots outreach of the program has allowed it to grow in popularity among young female storytellers.
"All of our students are provided with cameras at the beginning of the semester," Torres said. "They are encouraged to shoot, practice and learn the equipment. They are given the tools to edit, and we guide them through workshops to build their photography and storytelling skills."
Upon entering the program — which is partially funded by the USC staff- and faculty-driven Good Neighbors Campaign — students are assigned a project and the cohorts are challenged to tackle social issues facing their community.
Young women in L.A. embrace community storytelling opportunities
Paola Jaime was a high school junior when she stumbled upon the program while looking for volunteer opportunities. What she discovered was a platform that helped her tap into her voice.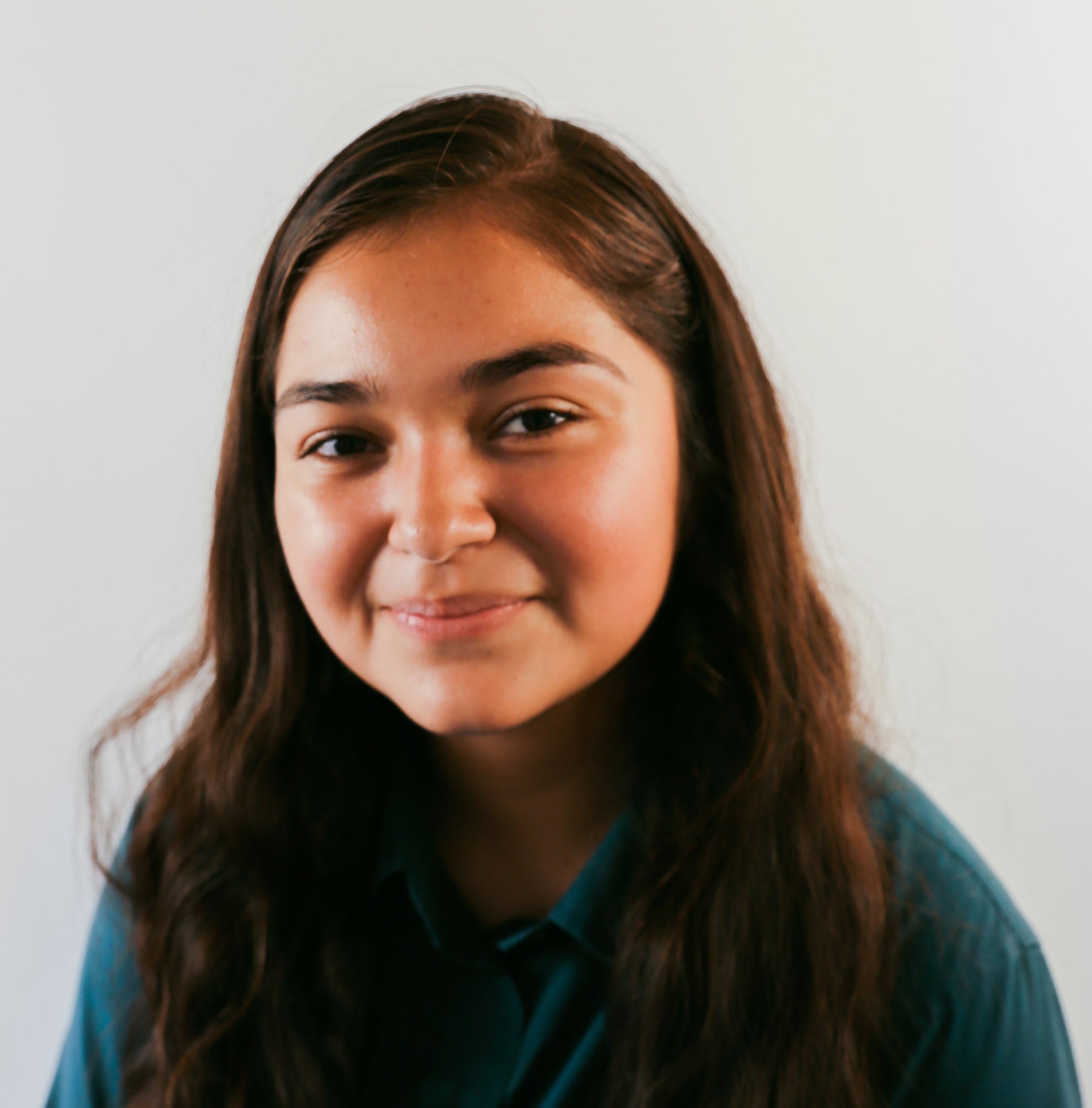 "It helped me connect with my community," said Jaime, now a student at the University of California, Davis. "In my household, there was always an expectation for me as a young Latina woman to not be vocal and critical and to be very compliant with things around me. Photojournalism enabled me to capture different things in my community. It made me feel like I had a voice. It made me feel empowered."
Kayla Jackson, a high school junior, credits the program for providing an outlet and a platform to voice her feelings regarding social justice issues and advocacy.
"I've always been an activist at heart, and I would always feel helpless and not know how to help," she said. "Especially being a woman of color, I would always want to speak on [the issues] but I never quite knew how to express myself or how to help. The program gave me the guidance and the opportunity to display my feelings through photography and social media."
[Photojournalism] made me feel like I had a voice. It made me feel empowered.

Paola Jaime
The program's sole mission isn't solely to make students into photographers and storytellers. It wants its participants to connect with their surroundings on a deeper level. It wants to build awareness of the issues affecting them and their neighbors, from gentrification to food insecurity, and to know that despite those problems, there are great things happening.
"Our students become more involved in their communities, more critical of the things around them and more celebratory of the amazing things going on in our communities as they uplift the voices and stories of the people around us," said Alanna Araujo, community engagement manager for Las Fotos Project.
And though the ongoing global pandemic presented a new set of challenges for the program and its participants, the pivot to remote learning also presented an opportunity for the cohort.
"Everything that's happening with COVID is amplifying the issues that our communities are facing, such as food and housing insecurity," Torres said. "These students are telling these stories."
Photojournalism program focuses on highlighting the good in their communities
For Jaime, seeing the resilience in the community changed her outlook.
"The project helped me have a new perspective on my community," she said. "Sometimes, when you are surrounded by so much struggle, troubles and hardship, you can't focus on the successes, the beauty and all the beautiful people surrounding you."
The photojournalism program provides an avenue for these young women to amplify their voices and not only tackle tough issues in their own backyard but see the beauty in their community and culture. Through photography and social media, they are exposed to possible careers in the creative field.
"The girls are empowered to tell these stories in a personal and compelling way. Their perspectives are so valuable," said Associate Professor Amara Aguilar of the USC Annenberg School for Communication and Journalism, who has worked closely with Las Fotos Project since 2016. "We've had the opportunity to have USC Annenberg students attend trainings and work with the girls, along with having the girls on our campus, which is also very important. I want them to know that these doors are open for them, whether they apply to USC or not."
Said Torres: "We are putting forth the idea that being an entrepreneur doesn't necessarily have to be owning a brick-and-mortar business and that being a professional isn't exclusive to being a doctor, teacher or lawyer. You can be in a creative field and make a living off that."
---
The Digital Promotoras program is a collaboration between the USC Annenberg School for Communication and Journalism and is partly funded by a grant from the USC Good Neighbors Campaign.